Virtual Open House Can Help Sell Your Home Faster
Virtual tours are on demand and they are part of the selling advertising process of your home when you list your home with Realtor, Hector Reyes. They eliminate a lot of lookie-loos and attract more qualified and serious buyers!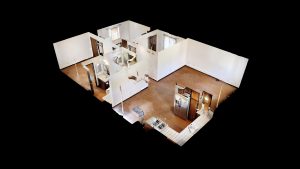 2 Example of 3D Virtual House, click on picture to see the house.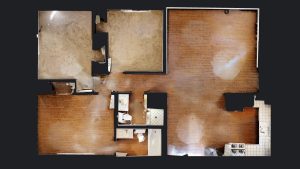 Virtual open houses also open up a world of exposure to new buyers in other states or countries, not just locals. Virtual open homes can expose the sale of your house to a bigger audience then an in-person open house would. Of course, it depends on the market, too.
If you are thinking about listing your house and doing a virtual open house, here are some Tips:
1. Make sure your house is declutter and all the lights are working.
2. Get rid of excess furniture
3. De-personalise your home which means prospective buyers can visualise your home as "theirs".
4. Remove fridge magnets, artwork, vouchers and anything else you have plastered on your fridge.
Our Real Estate Virtual Tours and Aerial Photography Services increase your property's accessibility to potential buyers searching online. In a recent study, The National Association of REALTORS found that 90% of all prospective buyers are searching online through apps and other incredible Real Estate Marketing Tools for their dream home. Clearly, these numbers demonstrate the significant value of listing your property online with accessible and easy to use Real Estate Marketing Tools such as Virtual Tours, Real Estate Photography and Aerial Photography Services.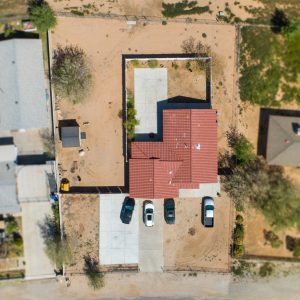 These seamless state-of-the-art marketing tools extend a property's exposure worldwide to all potential buyers. A farther reach for your house sale, logically leads to more quality bids, especially from out-of-town buyers who are ready to make an offer on your house.
Is your real estate agent providing this service at no extra charge? Realtor, Hector Reyes already includes the following in his marketing campaign at no additional charge!
Photos of the inside and outside of the house with a DSLR camera, not the cellphone camera!
A 3D Space of the inside of the house
Areal photography and video of the property where is permitted by FAA and weather.
360º video of the property for viewing in Facebook and YouTube with a Virtual Reality Headset
The real estate market is changing as the demographics of our city, country and world are changing. Technology, big data and the Internet provide us with sales tools that did not exist 10 years ago. Realtor, Hector Reyes and his team will be leading the way, we're going to change the way homes are sold in San Bernardino County, we'd like to help you sell your home.
If you'd like to have us market and sell your home give me a call at (714)231-9061 or (760)881-4274